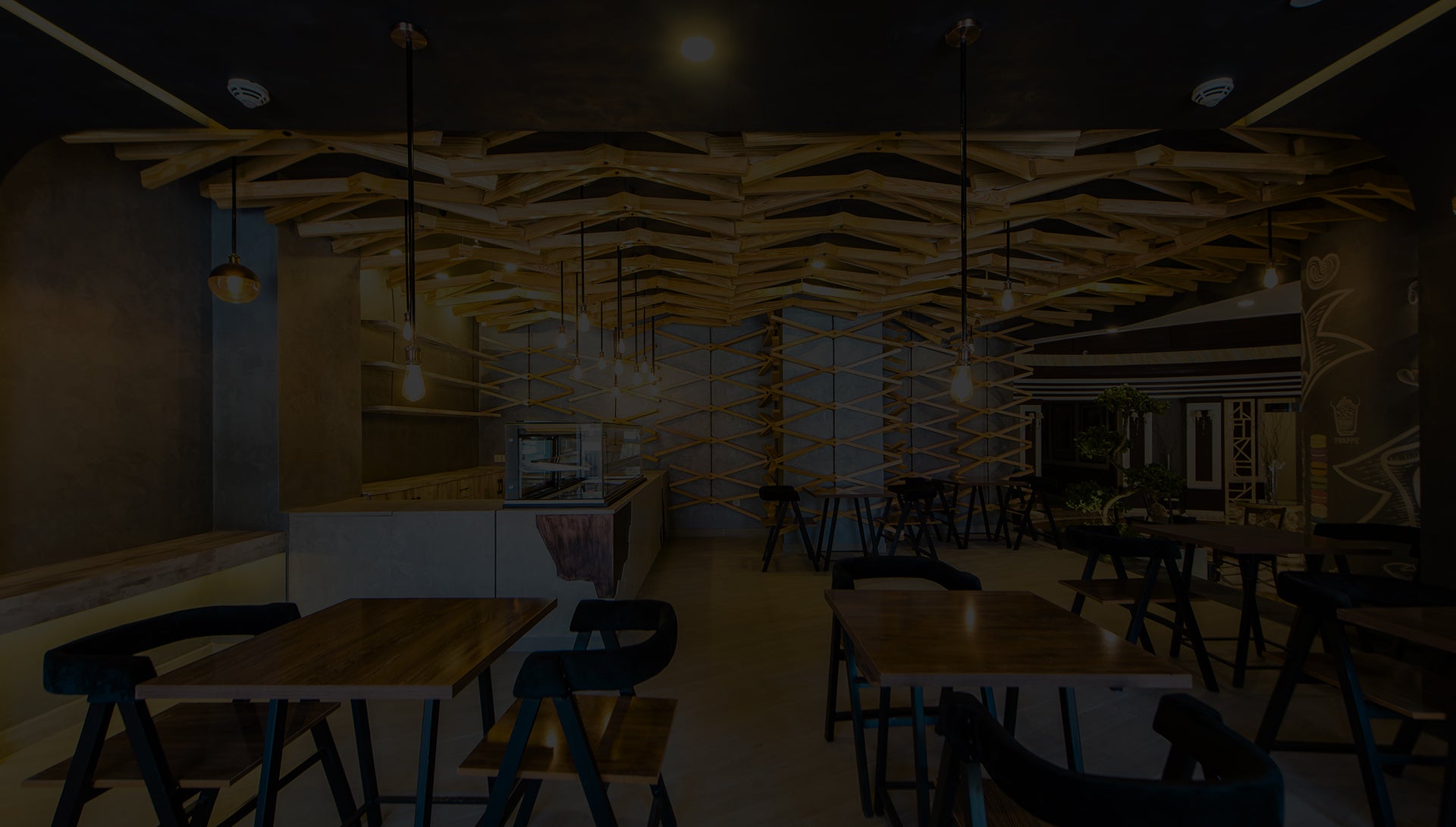 Chromatic decorative paint is an exclusive, made-in-Pakistan product of Rock Shield with it's production initiated in 2020. We are proud of applying our expertise of quality paint manufacturing to local market with the purpose of supporting our economy, innovating South Asian aesthetics, and bringing a revolution in decorative paint industry. All the Chromatic decorative paints are the result of sheer dedication to details, attention to indurated, kaleidoscopic patterns, and silky-smooth finishes. Beautiful, bright color choices along with multifarious designs of Chromatic will amplify your living experience and give personality to otherwise drab exteriors and interiors.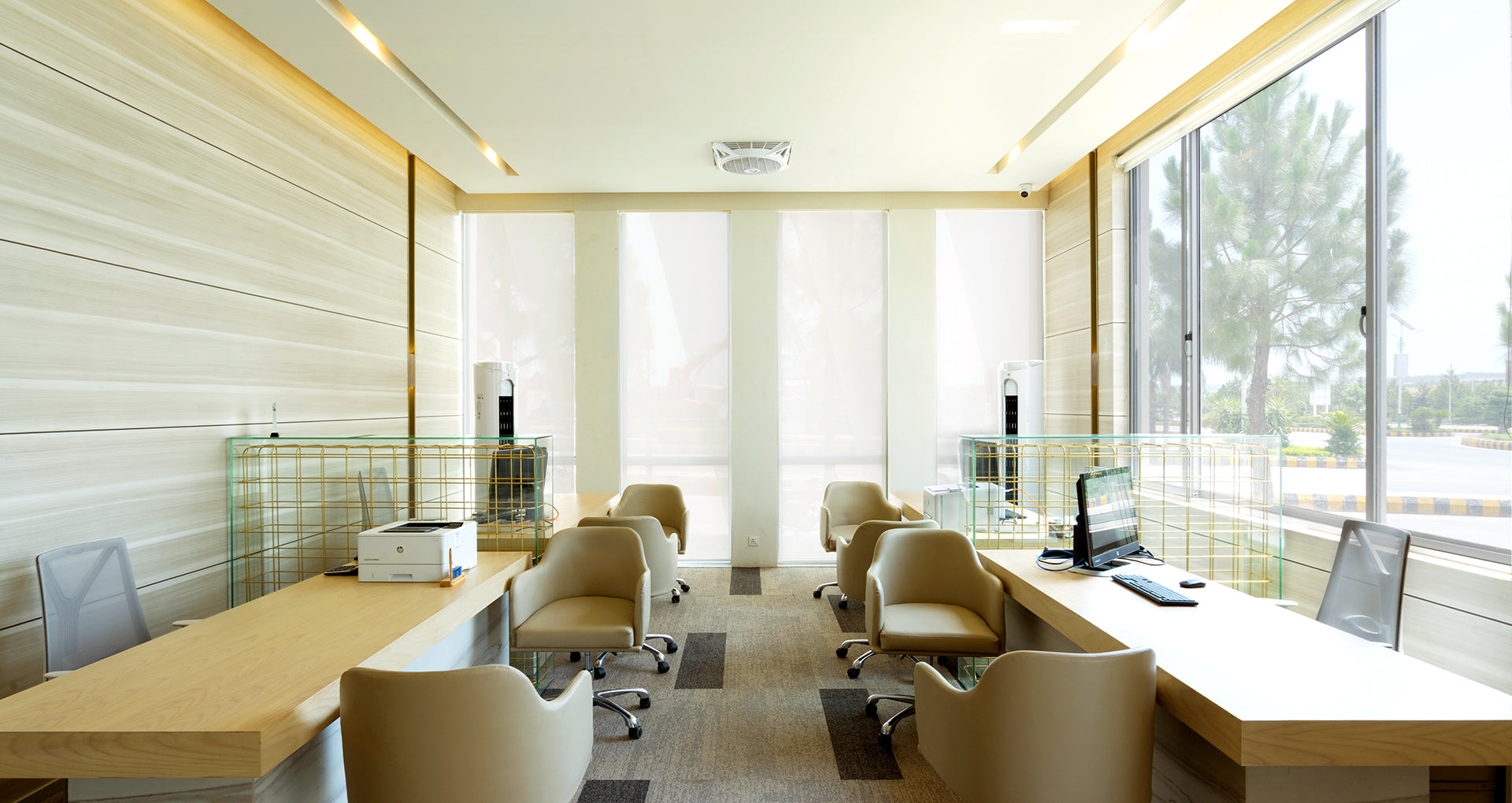 AJ Towers
AJ Towers Experience Centre, a project by AJ Group of Industries. Inspired by ships and yachts, the design is a futuristic architectural cynosure. Rock Shield's Crete Sand Finish, a signature texture coating for surface overlay, proved ideal in materialising SYC's perception to complement the staunch outlook of the structure. Commercial Project: Aj Towers Experience Centre, Gulberg Greens, Islamabad Designed & Executed by: SYC Exterior: Texture Coating-Crete Sand Finish
Cup o ćinno For Nine Tree Luxury Hotel and Suites
"WHAT GOES BEST WITH A CUP OF COFFEE? ANOTHER CUP." Cup o ćinno For Nine Tree Luxury Hotel and Suites Lahore Designed by Mr. Raza Ahsan, Zunaira Gul @project.r.designstudio Walls: Chromatic-Alumina Finish Counter table finish: Italia-Carrara Cemento Finish
Johnny & Jugnu
Introducing Chromatic series by Rock Shield, Decortaive Paint Proudly Made in Pakistan. Our Tuscan Cement Finish adds to Johnny & Jugnu's signature style.
"
Be it a small wall we have to do or a whole building, Rockshield is always there with lots of color combinations
Irfan Chaudhry – Architects Inc
"
"Rockshield puts their heart in the work they do. They would do 20 samples to provide me with the fraction of shade I want and i value that. Because I feel they value me."
Amina Qayyum Mirza - OMD (Principal Architect)
"
"They are bringing new things that are essential in our work. They recently introduced Italia paints that actually influences the output of the building it is painted on."
Faisal Rasul – FRAC
"
"It is not about the matchless quality in their work, it's about the professionalism they offer."
Zunaira Gul - Project R Design Studio
"
"Whatever we visualise, Rockshield gives it in the form of reality"
Saad A. Qureshi - Architects Inc
"
"If I tell them my job once, I forget about it & they take care of it afterwards." -
Farhan Shafique Bhatti - Modelo Architects
"
"They do their job with utmost professionalism."
Raza Ahsan - Project R Design Studio
"
"Their paints give a new look to our interiors."
Semea Faisal - Semea Faisal Interiors
"
My experience with rockshield has always been a good one. Issues happen, but they are always there to resolve those issues and this is what keeps me glued to them
Omar Nabi – Studio O
"
My experience with rockshield has always been a good one. Issues happen, but they are always there to resolve those issues and this is what keeps me glued to them
Omar Nabi – Studio O
"
"They are always there whenever I need them & they are sincere with their work "
Yousaf Ghouri - Chairman Institute of Architects Pakistan
"
"They are the market Leaders. I would always recommend them, they are a good company to be dealing with."
Ali Qazi - President IAP