Embellish exterior and interior spaces with our Italy-based color texture coating Italia, and our Pakistan-based decorative paint Chromatic. Our contemporary range of decorative paint and texture coating excites customers with it's unique color palettes, intricate composition and patterns, and smooth finish. High tensile strength and great adhesive tendency of our coating and texture energizes living spaces without compromising on quality. Our chic spectrum of textures, colors and designs is an ode to the modern living experience and a manifestation of your personality. With our texture coatings, we have transformed spiritless structures into visually fluid murals that embody emotions bigger than life itself.
Residential Project: EME Society, Lahore
Modern classic fusion usually has a minimalist yet refined design aesthetic which is complimented with shades of classical palette.
Walls: Texture Coating-Granolite Finish
Oyster Court luxury Residences
Adding Timeless Beauty to Oyster Court luxury Residences with our Marble Chip Finish.
Marble Chip was the first texture coating finish introduced and produced in Pakistan by Rock Shield (formerly known as Rock Wall) in 1983.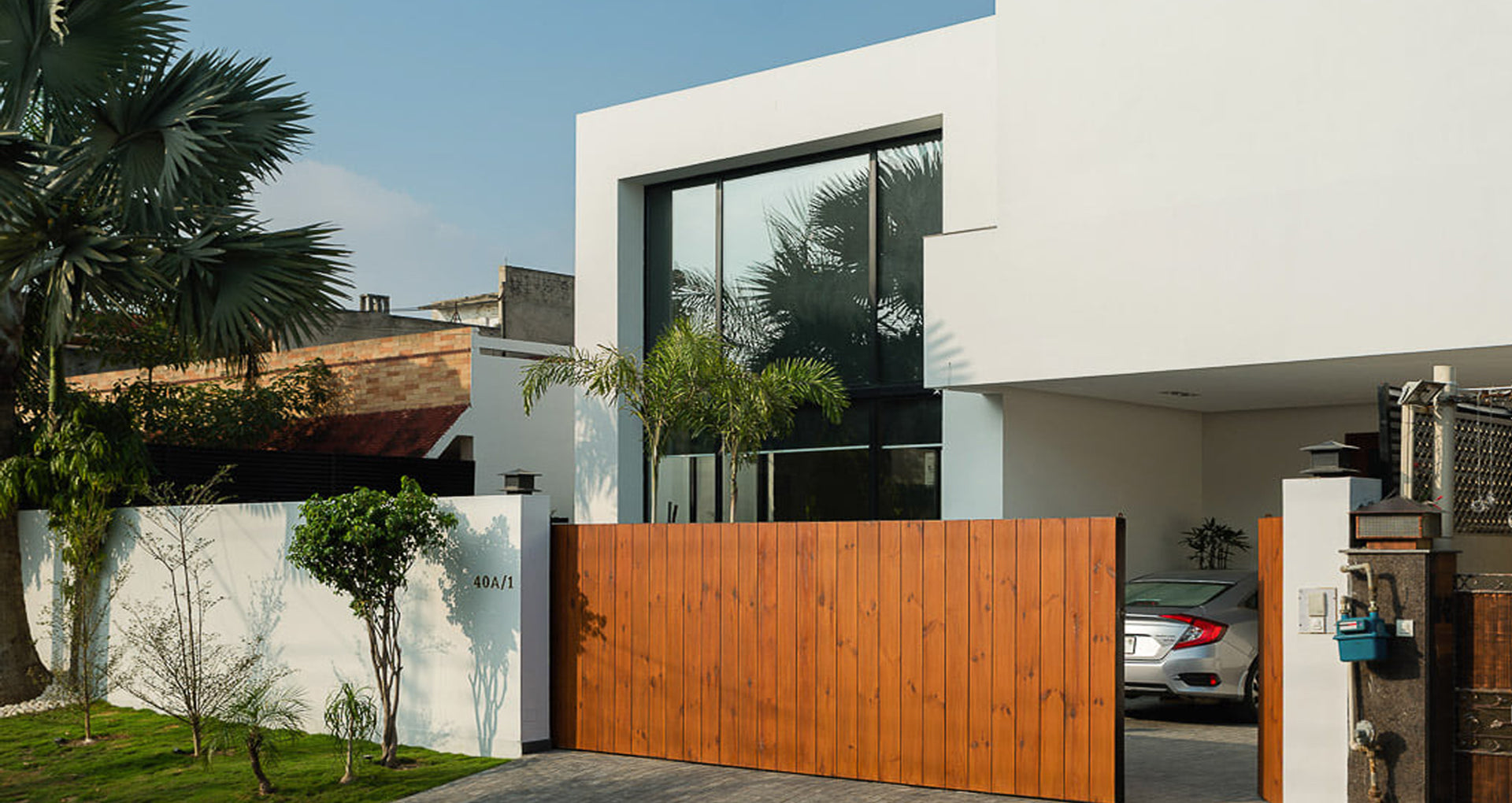 White, the colour of inherent positivity!
White, the colour of inherent positivity! Designed by Jamshed Khan
Exterior Coating by Rock Shield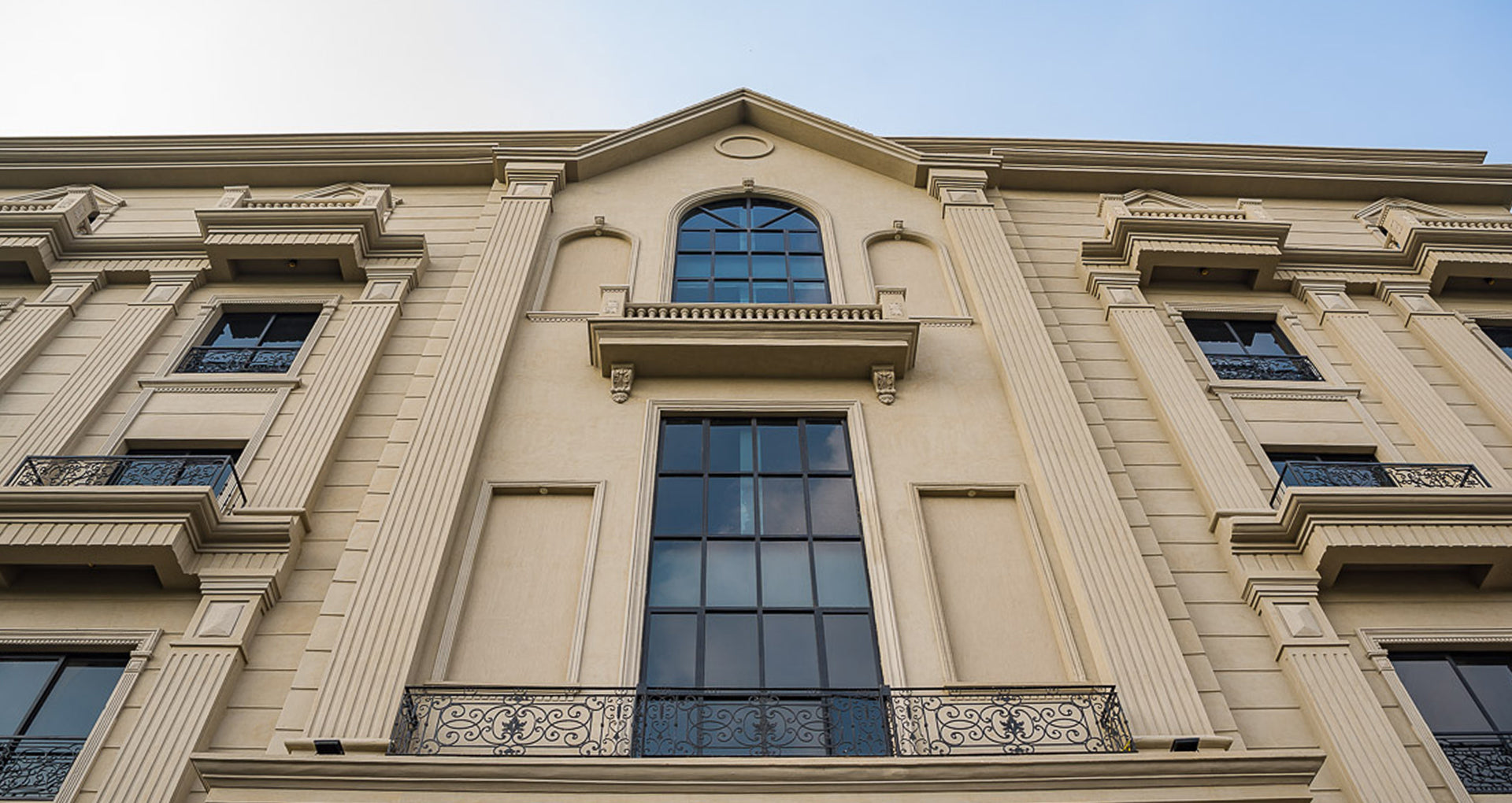 18 Gulberg, Luxury
It's not 'Rockwall' or 'Graphy',
it's called Texture Coating.
Texture coating is blending organic elements into an acrylic based emulsion with advanced technology to form a thick layer of protection around your walls.
"
Be it a small wall we have to do or a whole building, Rockshield is always there with lots of color combinations
Irfan Chaudhry – Architects Inc
"
"Rockshield puts their heart in the work they do. They would do 20 samples to provide me with the fraction of shade I want and i value that. Because I feel they value me."
Amina Qayyum Mirza - OMD (Principal Architect)
"
"They are bringing new things that are essential in our work. They recently introduced Italia paints that actually influences the output of the building it is painted on."
Faisal Rasul – FRAC
"
"It is not about the matchless quality in their work, it's about the professionalism they offer."
Zunaira Gul - Project R Design Studio
"
"Whatever we visualise, Rockshield gives it in the form of reality"
Saad A. Qureshi - Architects Inc
"
"If I tell them my job once, I forget about it & they take care of it afterwards." -
Farhan Shafique Bhatti - Modelo Architects
"
"They do their job with utmost professionalism."
Raza Ahsan - Project R Design Studio
"
"Their paints give a new look to our interiors."
Semea Faisal - Semea Faisal Interiors
"
My experience with rockshield has always been a good one. Issues happen, but they are always there to resolve those issues and this is what keeps me glued to them
Omar Nabi – Studio O
"
My experience with rockshield has always been a good one. Issues happen, but they are always there to resolve those issues and this is what keeps me glued to them
Omar Nabi – Studio O
"
"They are always there whenever I need them & they are sincere with their work "
Yousaf Ghouri - Chairman Institute of Architects Pakistan
"
"They are the market Leaders. I would always recommend them, they are a good company to be dealing with."
Ali Qazi - President IAP